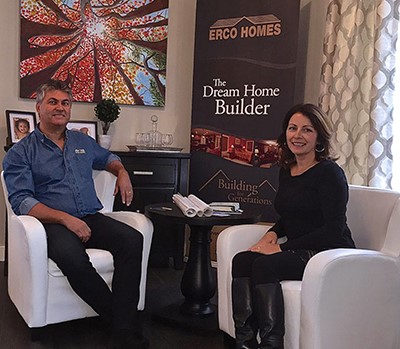 Back in 1993, we combined the initials of our founders and owners, Elmo Russell and Cathy O'Keefe, to create ERCO Homes Since those formative days (when we built 90 homes our first year!), we've built more than 1,200 houses and created homes in all shapes and sizes from single family properties and duplexes to townhouses and condominiums.
We listen to what you want and go from there, whatever the type of home you want to create. The smallest house we've built so far was 900 square feet, and the largest was 6000 square feet – both beautiful living spaces that perfectly suit their owners.
ERCO is a name to trust in an industry where who you choose will impact the entire outcome of your new home.
You may have seen our work before without knowing it. We have been the builder for the popular Dream Homes fundraiser run by the provincial chapter of the Canadian Hard of Hearing Association since 1996. You can read more about our partnership and work with the CHHA-NL here.
Beyond having a look at our site and getting a sense of the work we've done and what we can do for you, we'd love to meet and tell you more in person. So, reach out and give us a call and let's get started on your own dream home. You can find our contact information listed at the bottom of our site and on our contact page. We look forward to hearing from you!